Wholesale lumber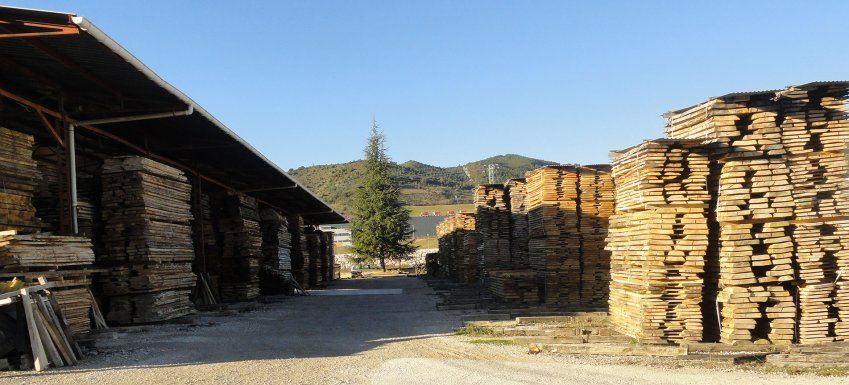 Maderas Lusarreta, S.L. is a wholesaler of hard sawn timber, lumber from Central Europe and North America, particularly beech and oak (European oak, American-grown European oak and American white oak), offering a wide range of qualities and thicknesses to cover the different needs of our clients. We also have a constant supply of other species such as ash (white ash and Central European ash), alder, cherry, lime, etc.
In order to obtain the whiteness and excellent quality that characterises our beech wood, the recently-sawn product is stored in our warehouses in Aoiz, an area with a long tradition in the wood industry due to its large forests and its climate and humidity level which are optimum for drying lumber.
The European oak is selected from the best areas of the continent taking into account its cleanliness, tone and the quality of its grain in order to satisfy the ever-increasing demands of today's furniture industry.
All of the lumber imported from other continents such as the American white oak, ash, walnut, alder, cherry and the yellow pine, in all of their thicknesses and qualities, are always sourced from the best brands in the United States and Canada as are the different species of pine from Spain, Chile or New Zealand.
In order to undertake these import, drying and distribution activities, Maderas Lusarreta, S.L.U. has 30,000 m² of facilities, 5,000 m² of which are covered. These facilities enable us to maintain a large stock of sawn timber in order to provide a continual and immediate supply with constant levels of dryness and quality to any part of the Iberian Peninsula.